Note: potential spoilers below.
The Winner
Winner of the Week: Aminah Nieves
Show: 1923
Episode: Episode 8, "Nothing Left to Lose" (2/26/2023)
Why Her?
The finale of Season 1 of 1923, the Yellowstone prequel series, wrapped up with romances beginning to blossom and major storylines remaining unresolved. Naturally, viewers were left itching in anticipation for Season 2. While the show's main storyline follows power couple Cara (Helen Mirren) and Jacob (Harrison Ford) Dutton, the series' most emotional arc has been focused on Teonna Rainwater (Aminah Nieves). Teonna is a young Native American woman from the Broken Rock Reservation who was stolen from her family and put in a boarding school like many other Indigenous children from 1891 through the early 1900s.
As depicted in horrifically accurate detail, it was common for Indigenous children to suffer physical, sexual, and psychological abuse at these boarding schools. "I think it's important because it's very rare to see our truths being told, and as raw as this is, on a big platform," Nieves told Entertainment Weekly. "For me, that was something that drew me to [the show], and something that made me a little nervous about it. It was like, okay, this is on Paramount—this is the Yellowstone universe. This means a lot."
There's a haunting moment at the start of episode eight between Father Renaud (Sebastian Roché) and the sheriff in which the Catholic priest mentions that enough of the children die at the boarding school every year to warrant a graveyard. This highlights the horrible fate that was met by many of the children that were at these boarding schools. Having personally experienced her own versions of discrimination throughout her childhood and adult life, Aminah Nieves says that she was able to access Teonna's anguished screams on a visceral level.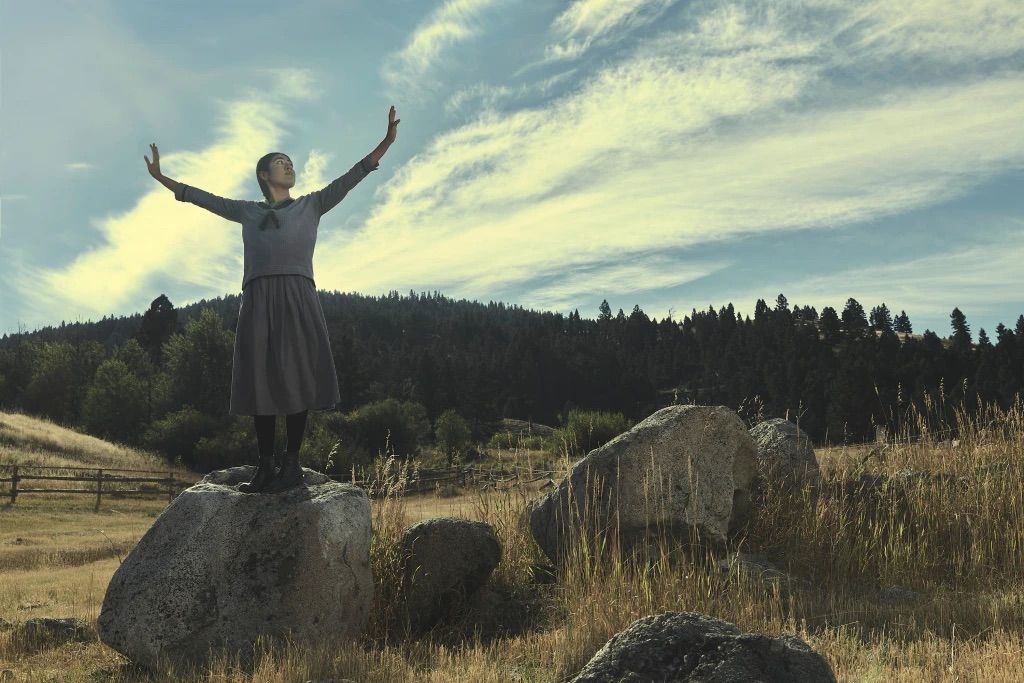 Although most of the season was doom and gloom for Teonna, she was given a respite from the tragedy when, near the end of the finale, her love interest, Pete, embraces her and allows her to finally let her guard down, if only for a brief moment. As a viewer, it was great to see glimpses of these deeply human moments for Teonna, a woman we're rooting for but who has faced nothing but hardship thus far. This budding romance did not have the chance to grow into anything more substantial, but we can hope it continues to develop in Season 2.
Nieves and Mo Brings Plenty, who served as the American Indian Affairs Coordinator for both creator Taylor Sheridan's Yellowstone and 1923, put an immense amount of effort into researching the history of the boarding schools, interviewing elders from a variety of tribes, and even learning the Crow language to speak it in the show. The role of Teonna allowed Aminah Nieves to show her range as an actress—from killing Sister Mary to reuniting with her father and eventually breaking down emotionally in front of Pete. It's clear that Nieves' role in 1923 means a tremendous amount to her and the entire Indigenous population, further adding to the complicated politics at the heart of one of TV's most popular franchises.
Interested in watching 1923? Add it to your watchlist here!
Likewiser Reviews:
Now THIS is a show! The most vividly produced show of its kind. It has more action than just about anything on TV right now. It has spectacular scenery, amazing story lines and it will leave you hanging for the next episode. Taylor Sheridan has done it again with this epic masterpiece - @alan_sherin
I'm loving all the Yellowstone prequels. Can't wait for the 2nd season! - @txsgrbny
Want to stay in the know about each week's winners? Make sure to read our What to Watch newsletters for the latest on all things streaming!