Ever since the release of Clueless in 1995, there's this feeling that Paul Rudd has been in nearly every top-tier comedy and wholesome movie to follow. He is known for being one of the most likable stars in Hollywood, in part due to his down-to-earth and genuine interviews but also thanks to his eccentric sense of humor.
In Rudd's new superhero movie Ant-Man and The Wasp: Quantumania, he returns as Ant-Man AKA Scott Lang, the ex-convict that now has to protect the world against Kang the Conqueror (Jonathan Majors' second role in the MCU) in the Quantum Realm!
Read on for more about Paul Rudd's 5 most loveable roles:
1. Ant-Man / Scott Lang - Ant-Man Franchise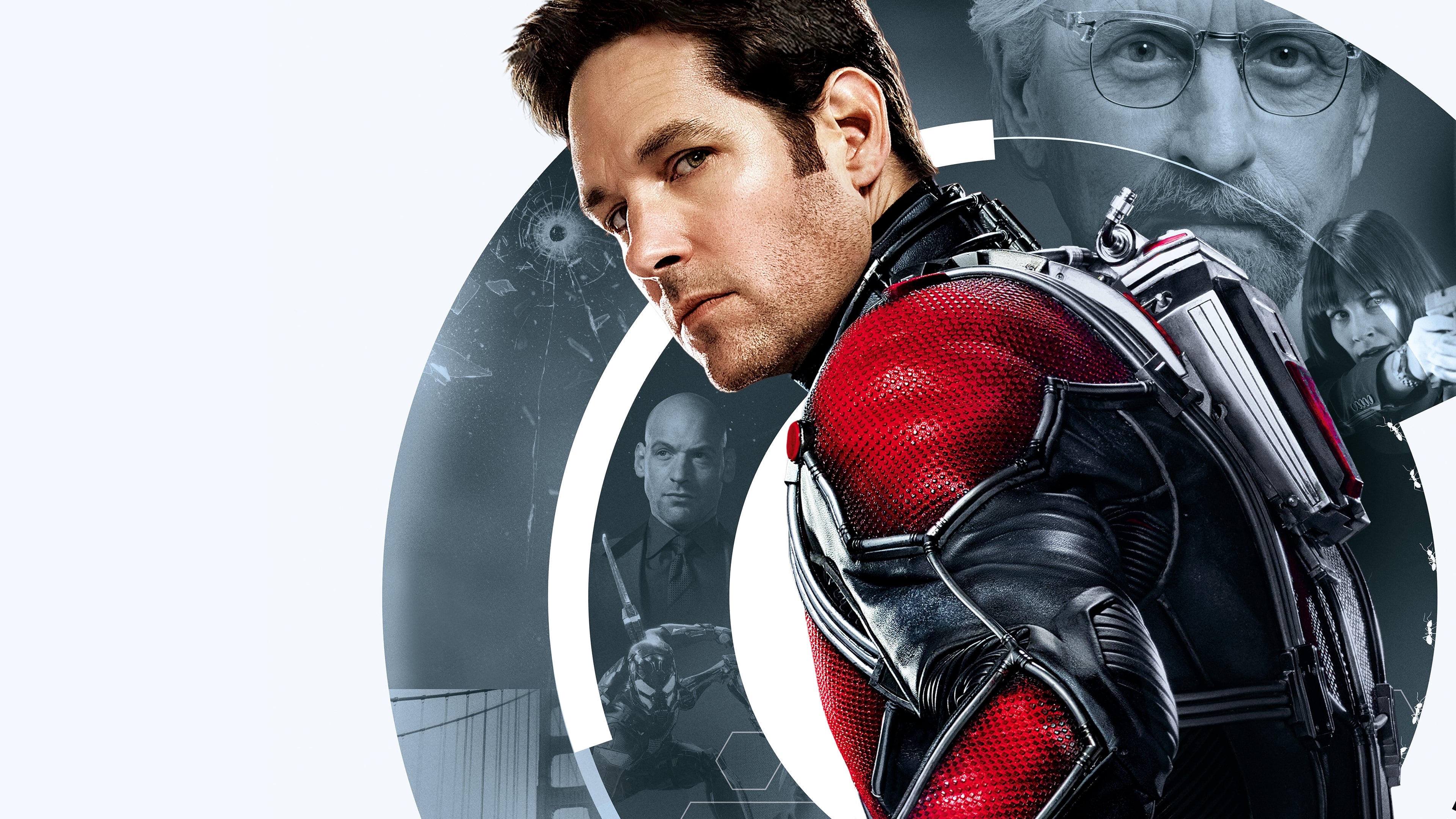 In terms of sheer popularity, Ant-Man is by far Paul Rudd's most viewed role. From the original Ant-Man to his most recent role in Ant-Man and The Wasp: Quantumania, it's safe to assume at least half a billion people have seen his performances in the Marvel Cinematic Universe. Regardless of the constant arguments and disagreements amongst people in the fandom, there's one thing most fans agree on: Paul Rudd is awesome.
As he mentioned in an interview with GQ, "These things are seen all over the world and by all ages, you know? That's a somewhat new experience for me." Unlike Rudd's other comedic films that tend to cater to an American young adult audience, Ant-Man is global. Scott Lang's light-hearted charm is refreshing and often hilarious. Rudd has a magical ability to always feel innocent despite what his character might have done in the past—including going to prison!
Likewiser review:
Can Paul Rudd do anything wrong? No. The answer is no. - @Cassie
2. Mr. Anderson - The Perks of Being a Wallflower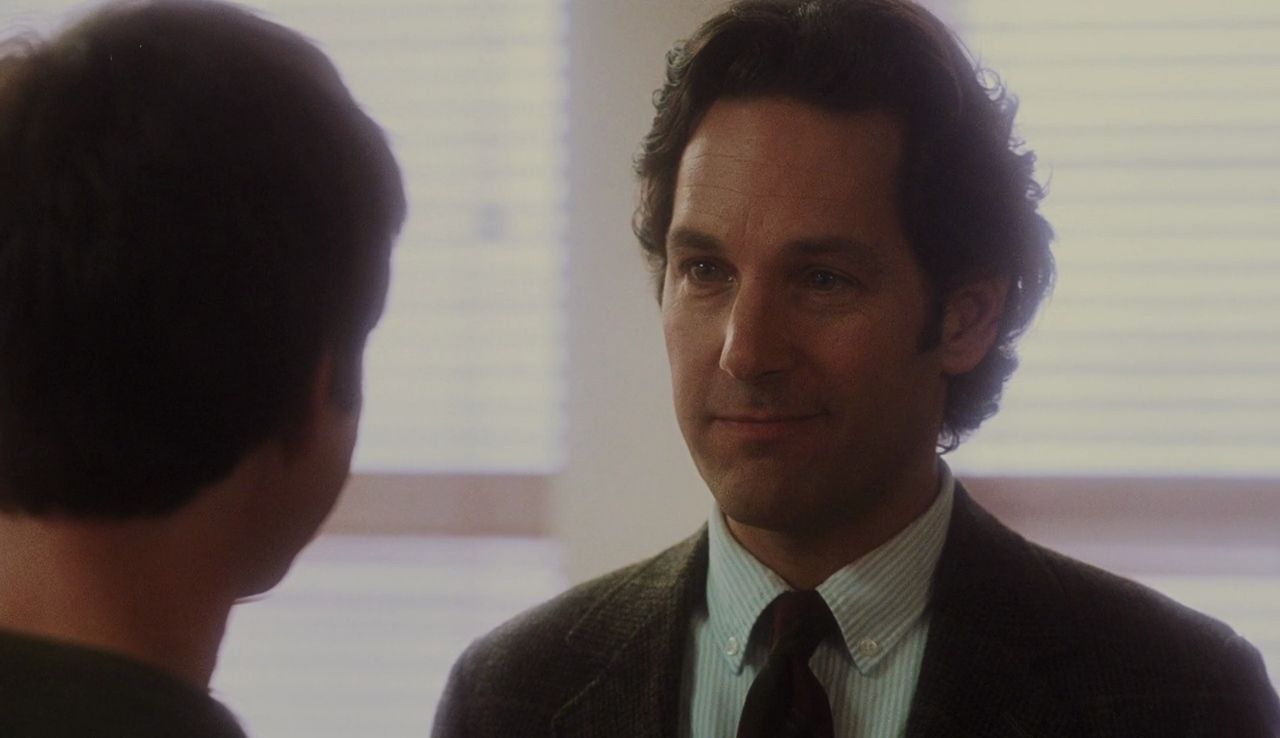 Although Rudd only has a few scenes in The Perks of Being a Wallflower, his portrayal of Mr. Anderson is truly touching. He is the English teacher and mentor to Charlie (Logan Lerman), a freshman in high school struggling to make friends. Mr. Anderson portrays the positive impact that a great teacher can have on a young adult's development, especially for someone like Charlie who's high school experience was even more isolating than middle school.
From the beginning of the film, it's clear that Mr. Anderson is a genuine person with the best intentions. He sees Charlie's potential and often engages with him after class, giving him new books to read and small nuggets of life advice. In fact, Mr. Anderson gives charlie his own personal copy of his favorite book growing up: The Catcher in the Rye by J. D. Salinger.
Although he has limited screen time, Mr. Anderson drops some genuinely profound one-liners. When Charlie becomes comfortable enough to ask Mr. Anderson "Why do nice people choose the wrong people to date?" Mr. Anderson responds with the most famous line from the movie:
"We accept the love we think we deserve."
How could you not adore a teacher like that? The final scene with Charlie and Mr. Anderson ends with a perfectly awkward and wholesome hug that is guaranteed to leave a smile on your face.
Likewiser review:
This film brought me to tears! The realism, coming of age and dealing with difficult experiences too soon in life… All of it hits different when you see yourself in the characters on screen. The writing, casting, and portrayal was really well done. - @erin_michelle_266
3. Brian Fantana - Anchorman: The Legend of Ron Burgundy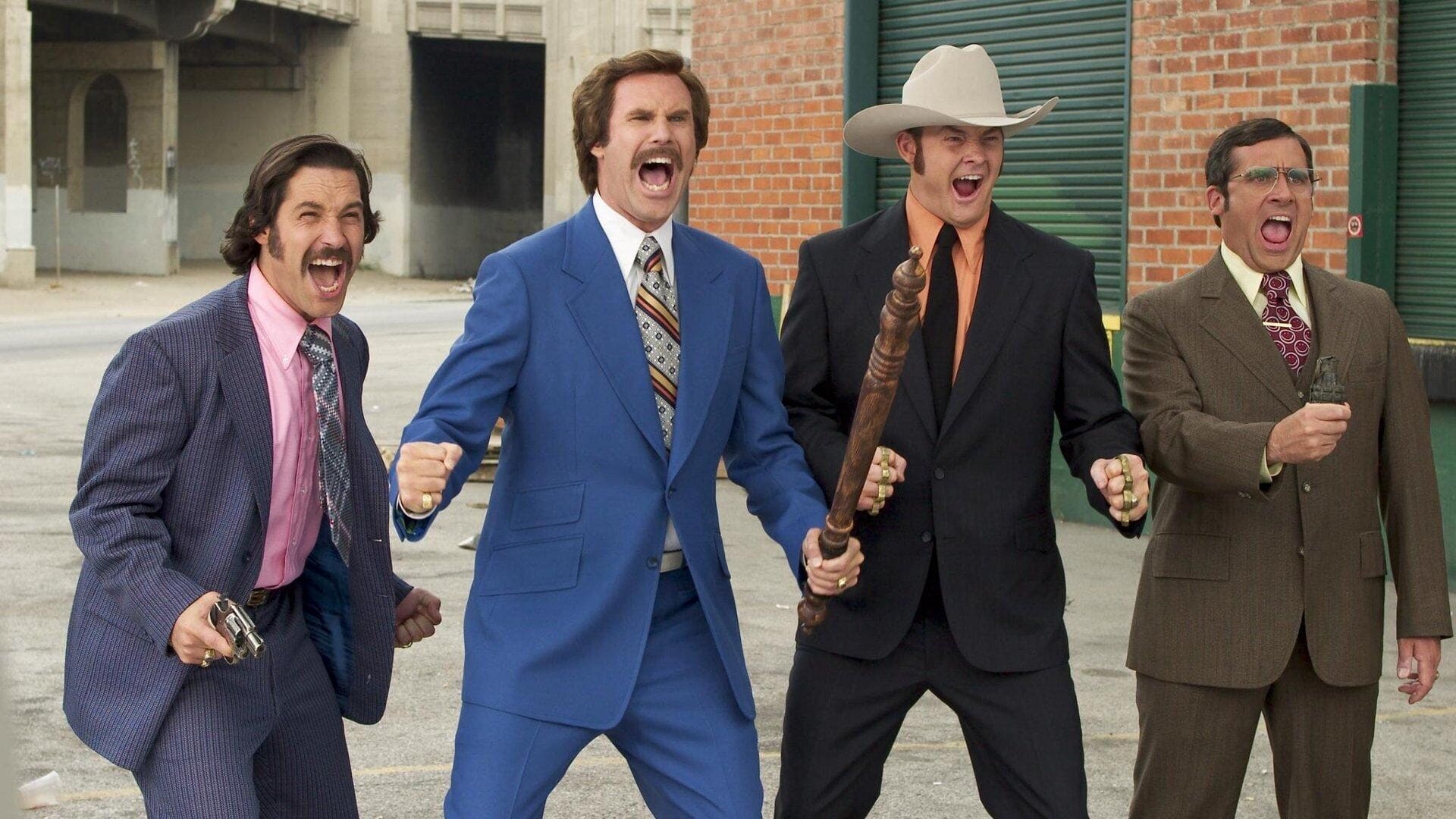 In Anchorman: The Legend of Ron Burgundy, Paul Rudd plays Brian Fantana, a tryhard ladies' man with plenty of unearned confidence. Brian is self-assured on the outside but deeply insecure on the inside. Much of what comes out of Brian's mouth is pure gibberish, but the nonsensical one-liners are what makes his character so funny. The humor of Anchorman is certainly not for everybody, but if you can appreciate off-the-wall gags, you'll enjoy Brian Fantana.
Anchorman is unique because the script was largely improvised. Thanks to one of the funniest casts in Hollywood (rounded out with Steve Carell, Will Ferrell, and David Koechner), this absurd comedy was unlike anything that had ever been released back in 2004.
If you're ever anxious about the future or lacking confidence, just remember what a wise Brian Fantana once said:
"60% of the time, it works every time."
Likewiser review:
Classic for a reason. Endlessly quotable and still holds up. - @the_girl_abides
4. Peter Klavin - I Love You, Man
Peter, an awkward and friendless man, is searching for someone to be his best man at his wedding. Soon he meets Sydney (Jason Segel) and they quickly become best buds, which puts a strain on his relationship with his bride (Rashida Jones).
A bromance that feels like a romantic comedy? Sign me up! Jason Segel and Paul Rudd feel like kindred spirits that were brothers in another life. The way they finish each other's sentences is similar to the type of chemistry that twins have. There's something about witnessing a socially inept character slowly break out of their shell and show their personality that is incredibly heartwarming.
It's a shame that I Love You, Man never blew up to the level of other bromance comedy movies because it is substantially better than movies like The Hangover or Ted. Paul Rudd often talks about how much fun he had while filming this movie, and it's clear when watching that the actors were having an absolute blast. But little did he know that his impression of a reggae artist would lead to the most infamous line of his acting career:
"Slappin da bass!"
If you know, you know… If you don't, do yourself a favor and add I Love You, Man to your watchlist. You won't regret it.
Likewiser review:
This is a great movie, super funny about an awkward guy who needs a friend. But ultimately it's about being yourself. - @BHEB87
5. Pete - This is 40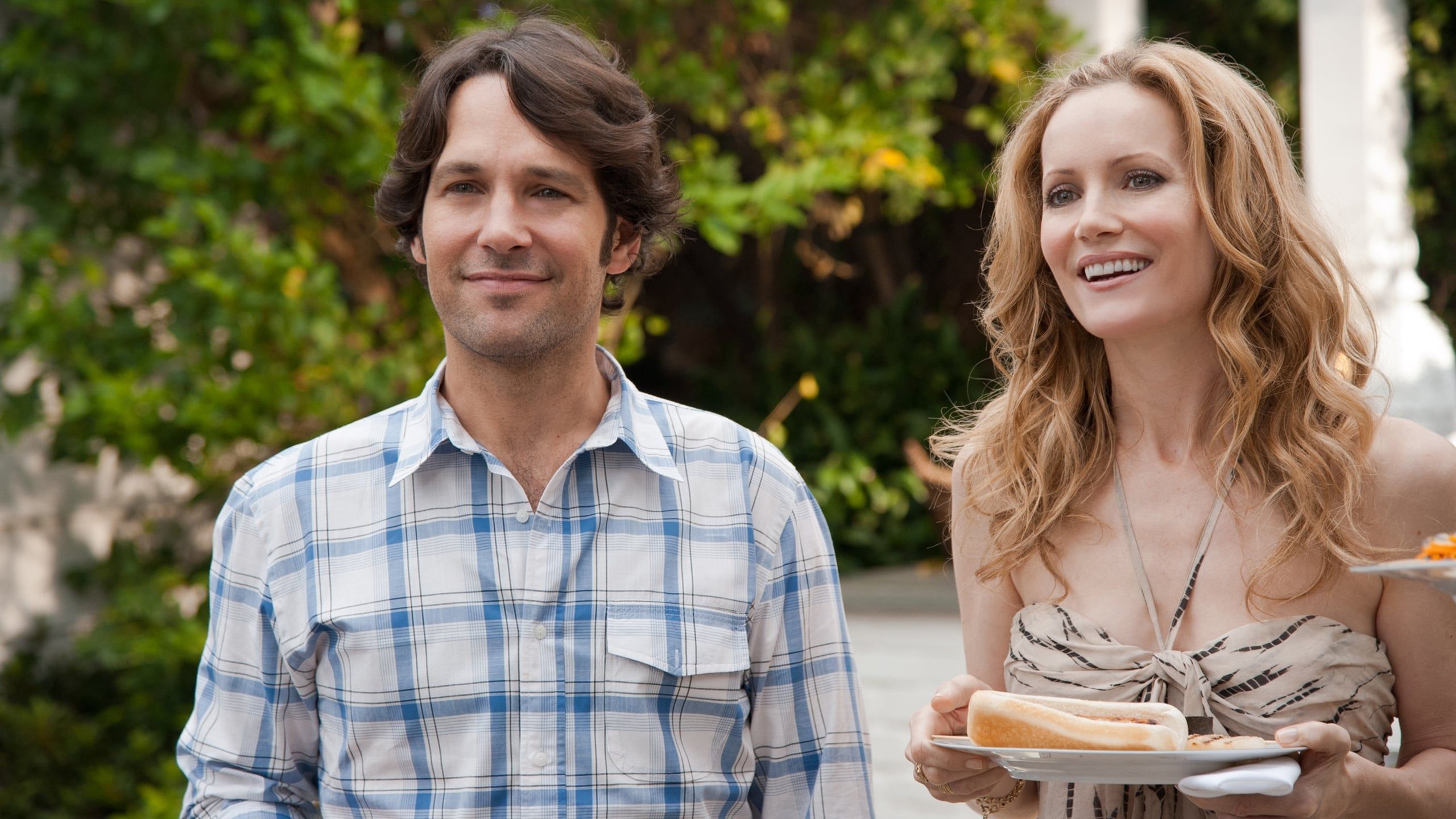 Paul Rudd was placed in a peculiar situation when he played Pete in This is 40. He was acting as the husband to Debbie (Leslie Mann) and the father to Charlotte (Iris Apatow) and Sadie (Maude Apatow)... The real-life wife and children of Judd Apatow, who was directing the movie.
Pete and Debbie are both about to turn 40, their kids hate each other, both of their businesses are failing, they're about to lose their house, and their relationship is on the verge of falling apart. This is 40 depicts the mid-life crises and familial struggles that are so familiar for American parents. From getting a little too high and fantasizing about ways they would kill each other to arguing about farting in the bed, Rudd's and Mann's performances as Pete and Debbie are goofy and wildly relatable.
There are some actors in Hollywood that play fantastic roles but are not necessarily popular outside of acting. Then there are other actors, like Rudd, who's real-life personality is so endearing that you can't help but love all of his characters, which makes ranking his performances from best to worst nearly impossible.
Likewiser review:
This is hilarious! I love Leslie Mann and Paul Rudd is great in it too! - @jennie_dahl
Are you excited for Paul Rudd's new film Ant-Man and The Wasp: Quantumania? Take a look at our list "Paul Rudd's Most Lovable Characters" to see all his other movies that you should add to your watchlist!